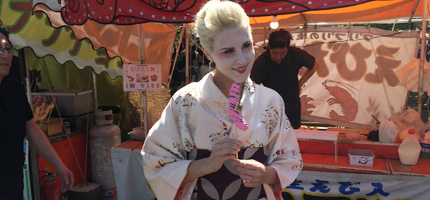 Episode 1
Considered as the melting pot of modern day Japanese culture and fashion, Harajuku District in Tokyo hosts the best of Japan's shopping and dining options. In this episode, Elke takes us to the most popular independent street style and vintage boutiques, and interviews fashion journalist, Samuel Thomas, to help us understand the essence of modern Japanese fashion. Dress up like a Geisha, be one with the growing Dolly Kei subculture or fulfill your fantasy at the themed "love hotels," whatever suits your fancy, it's all here in this amazing city.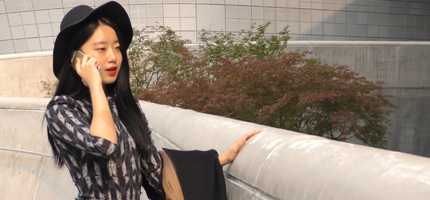 Episode 3
From fantastic fashion boutiques and delectable cuisine to the most stylish places, discover Seoul's style frontiers as we take an exclusive look into its best kept secrets and popular spots. Visit Corso Como 10 fashion concept store in Seoul which has exclusive bags and clothes for a self retreat, and Comme Des Garcons, a flagship store to purchase your fashion cravings. Indulge in contemporary French style cuisine at Lab XXVI which is owned by well-known chef Edward Kwon, traditional Korean cuisine from POOM and also scrumptious French cuisine with a Korean touch from Manu Terrace that are located in the heart of Seoul City. At the end of the day, be impressed with designer boutique hotels like, Hotel the Designers and Hotel La Casa that give you the first class treatment you deserve to feel refreshed after a long tour around the city.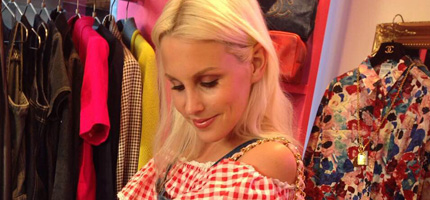 Episode 2
Elke explores high-end fashion and dining scene in Tokyo. Visit fashion designer Yohji Yamamoto's new concept store, Ground Y, and have a one-on-one talk with veteran Japanese designer, Kyoko Higa. Pamper your taste buds with a taste of gourmet sushi at Michellin starred restaurant Tokami or appreciate a showcase of true Japanese art cuisine at The Ritz-Carlton Hinokizaka Restaurant. At the end of the day, immerse into the city's art scene at the Roppongi Art Festival, where you get a full blast of contemporary art, design, music, video and performance art via a huge range of works dotted around the streets.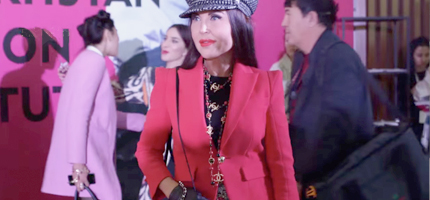 Episode 4
An exciting tour of the chic destinations from the most fashionable cities in the world, featuring the largest city in Kazakhstan, Almaty. From fabulous runway shows, to glamorous parties, discover the city's style frontiers as we take you to its best kept secrets and popular spots, making this city an exciting hub of design and fashion.