About Underwater Action
Watch the tensions rise and tempers fly as aspiring models train to become one of Mick Gleissner's Underwater Models. 

Go behind the scenes of Mick Gleissner Photography and watch the drama unfold on the production of Mick's latest project an underwater calendar. Underwater Action will leave you breathless.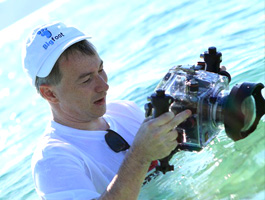 About Mick Gleissner
Noted underwater photographer Mick Gleissner has traveled around the globe, but it was Asia that captured his imagination and heart. For over ten years now, Mick has been immortalizing the beauty of Southeast Asia's underwater world through photography.
UNDERWATER ACTION POLL
Who do you think is the hottest model?
Angie
Junita
Kristina
Shannon
Taylor