What-to-Wear: Holiday Look Book
Holiday parties are great for many things, not the least of which is to provide an excuse to dress up. As excited as I am, however, every weekend I am met with a sense of impending doom that can only come with the dreaded and age-old question -- what do I wear? As I stare hopelessly into the black hole that is my closet, I check my phone and realize that I'm now 20 minutes late to the party and still without an outfit.
I'm always the late one to the party, so much so in fact that one of my New Year's resolutions is to start being on time. So in an effort to streamline my going out routine and avoid those frantic, "Where are you?!" texts from all of my friends, I've put together a lookbook of some of my favorite seasonal party wear. Fashionably early never looked so good.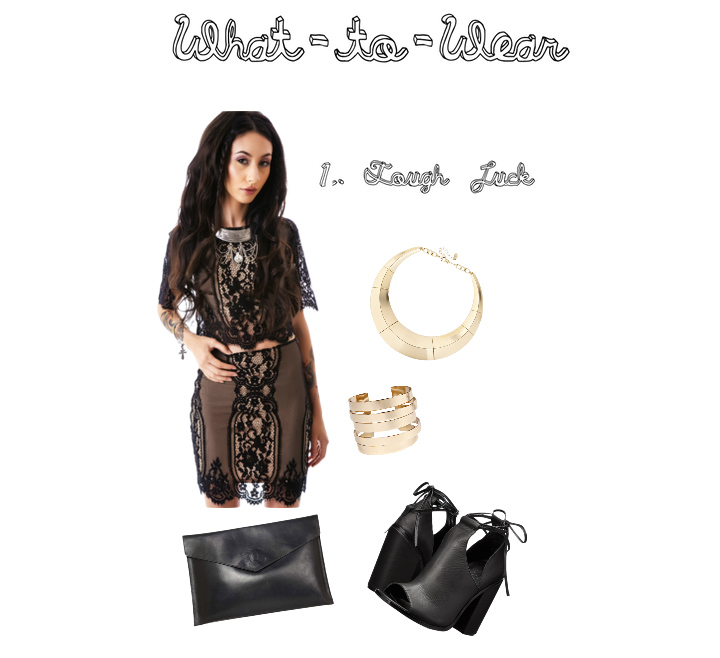 1. Tough Luck
A black lace dress is standard evening attire, so switch it up with a black lace two-piece. I like this look because it's an unexpected take on the classic LBD (lace black dress), and you can wear the pieces separately for an endless possibility of outfit combinations even after party season is over. Wear with a gold collar necklace and matching arm cuff, to give this lace look a hard edge. Toughen up the look more with strappy leather heels and a simple, black leather envelope clutch. This two-piece is by
For Love & Lemons
.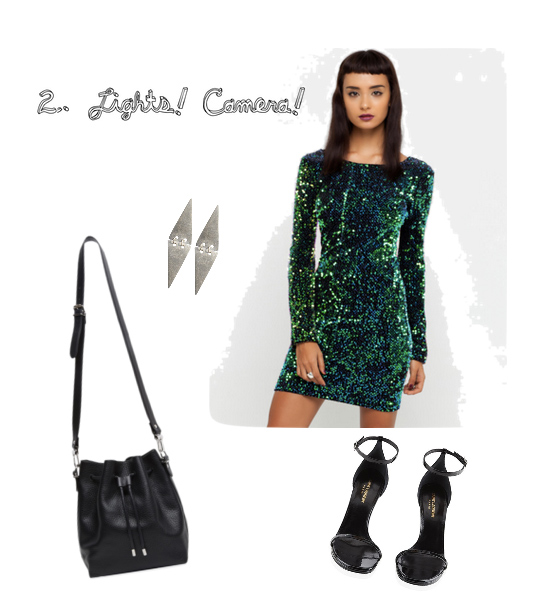 2. Lights! Camera!
A holiday party is the perfect excuse to bust out your flashiest dress. I'm head over heels for this particular dress by
Motel Rocks
. Nothing screams life of the party like a full on sequin dress. Pair with an understated bucket bag and some simple black heels to let the dress speak for itself. Choose one piece of jewelry, like a ring (as seen on the model) or some simple silver earrings, and you're ready to go!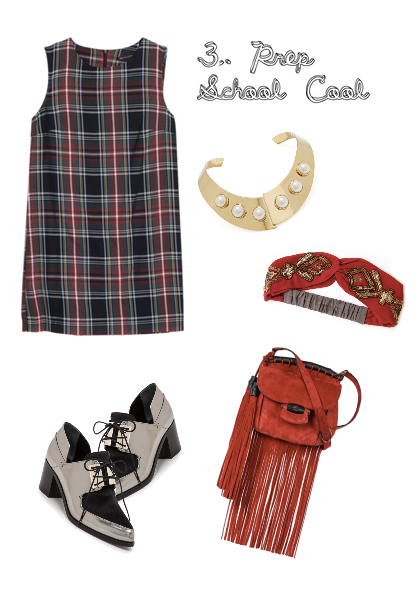 3. Prep School Cool
This look is something Blair Waldorf would wear if she grew up in Brooklyn. A preppy cool party look that's great for drinking at your friend's or for a dinner party with your parents. For this look, wear with a faux-collar necklace to play up the preppy vibe. Add a turban headband and a fringed bag to keep this look up-to-date and cool, and finish with a pair of metallic oxford heels. This plaid dress by
Mango
is just the thing to take you from party to party.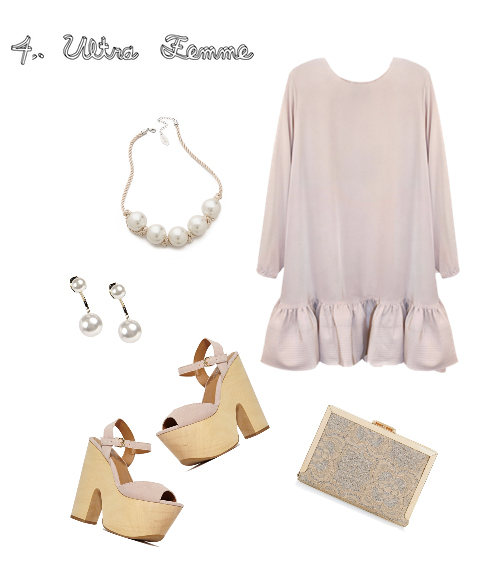 4. Ultra Femme
This one is for all of the girly girls out there. This pastel dress by
Cynthia Rowley
is a the grown-up version of all of those dresses your mom tried to force you to wear to the family Christmas parties. Well Mom, I'd happily wear this to our next family party! Wear with chunky platform heels and a matching gold clutch to keep this look simple and elegant. Add these modern takes on the classic pearl necklace and pearl earrings for the ultimate feminine holiday party look.
The key to being fashionable and not too fashionably late this season is to invest in a good dress. What makes a good dress? A simple design, and lots of room for flexibility. All of the dresses above can be transformed into different styles with just a simple change in accessories. Shop for a dress that keeps giving this season.
Happy party hopping!
Credits:
polyvore