In the backstage of the fabulous Kristian Aadnevik.
Introducing the Spring/Summer 2015 Kristian Aadnevik collection.
"In beauty of face no maiden ever equaled her. It was the radiance of an opium-dream - an airy and spirit-lifting vision more wildly divine than the fantasies which hovered about the slumbering souls of the daughters of Delos."
- Edgar Allan Poe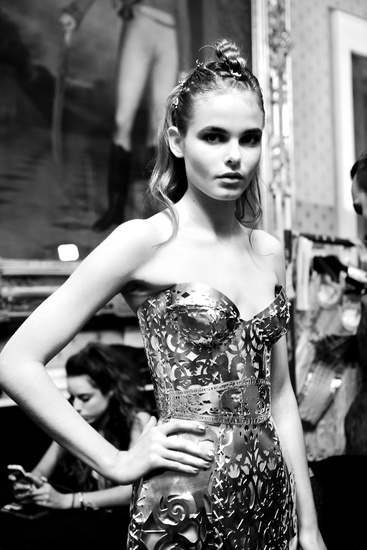 This season's inspiration originates from Ancient Greek Mythology and the sacred birthplace of Apollo; Delos, which is encompassed around the Aegean Island of Mykonos.
The infamous story of Apollo, Greek God of light, slaying a Python with his golden arrows, plays on the Aadnevik's ongoing themes of light and dark. Apollo represents everything that is light through the use of gold gleaming leather that is set against luxurious snakeskin symbolising the sinister and evil Python.
The collection consists of coral pink, deep oceanic blues and pale nude colours signifying the crystal clear Aegean Sea lapping against the windy sands of Mykonos. The neon yellow of the chthonic Python sits against the contrasting traditional lace representing ancient Grecian artworks from centuries ago, the white against black symbolising Apollo's power to subdue evil.
The Ancient Greek Griffin plays a huge part of this collection as the majestic guardian of the divine. The body of the lion and the head and wings of an eagle is set into sculptured gold metal pieces adding striking Olympian power to the celestial collection.
About KRISTIAN AADNEVIK :
It is a London based womenswear label, originally created by the Norwegian born designer. The label's defining themes are a blend of opulence, sensuality and gloom. It first received critical acclaim after exhibiting edgy creations for Milan Fashion Week, in collaboration with Donatella Versace, who named Kristian Aadnevik as her protégée. After graduating from the Royal College of Art, Aadnevik initially took on prestigious design roles in some of the most powerful houses, such as Alexander McQueen and Roberto Cavalli. The Kristian Aadnevik label has since been reestablished as a new design partnership between Kristian Aadnevik and Hila Biton-Aadnevik. Together, in their Knightsbridge Atelier, the pair creates the luxury-handcrafted garments, alongside their couture team.
Due to a tailoring background, all patterns are built on the body, working with natural effeminate shapes, contrasting sharp cuts and soft layering and drapes. The Kristian Aadnevik aesthetic is a contrast between dark and light – the hard and passionate, against feminine, vulnerable beauty. Each collection is particularly inspired by mysterious landscapes, majestic architecture and the wild and exotic. The design duo fuse together alluring shades, luxury leathers and lavish embellishments, to evoke these diverse, rich settings and striking cultures.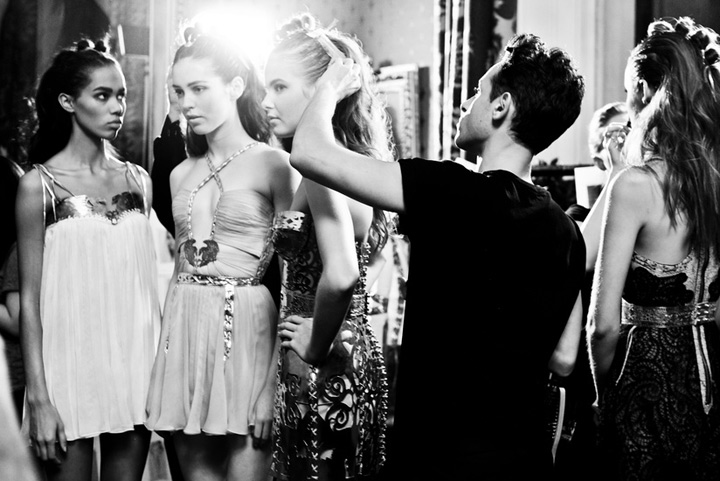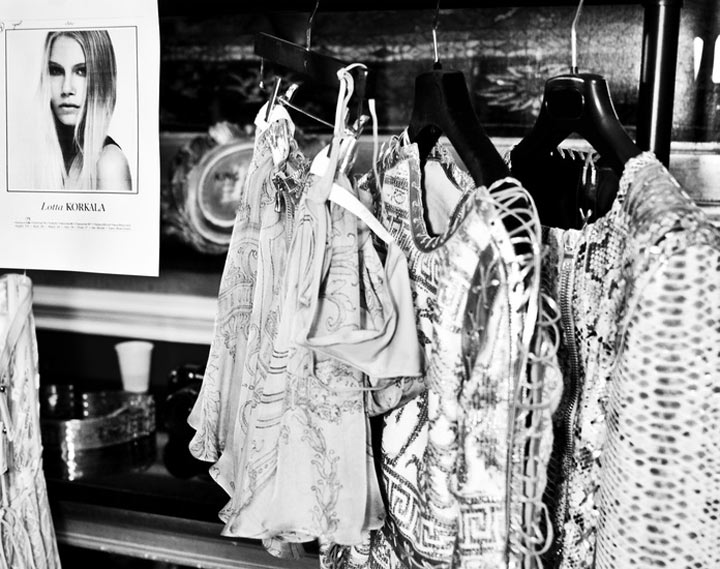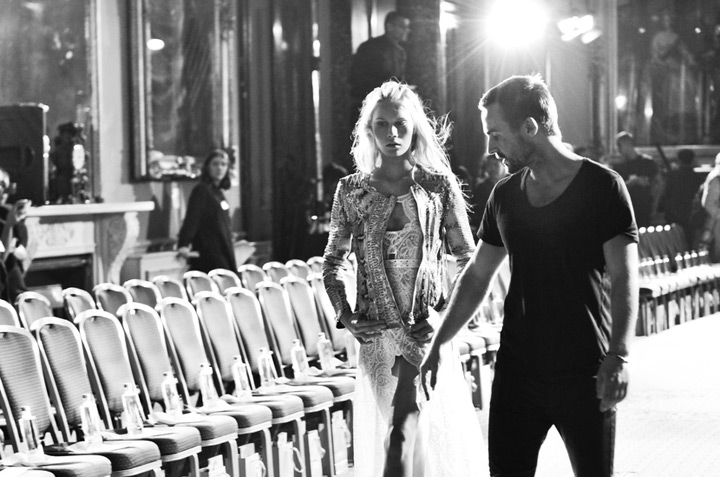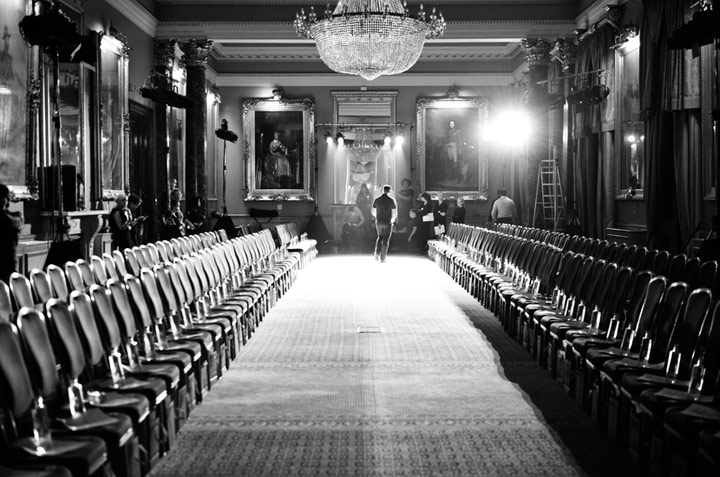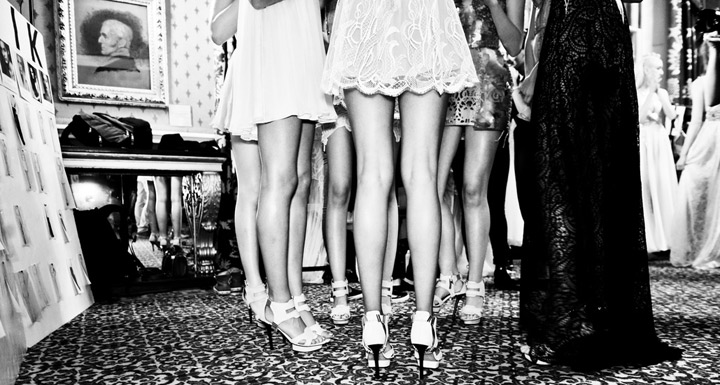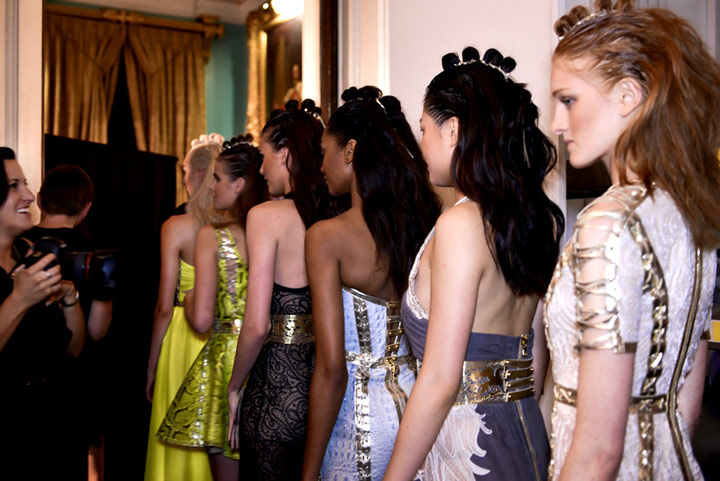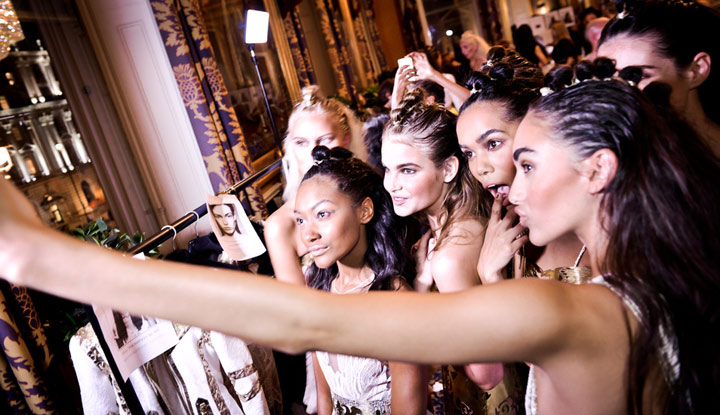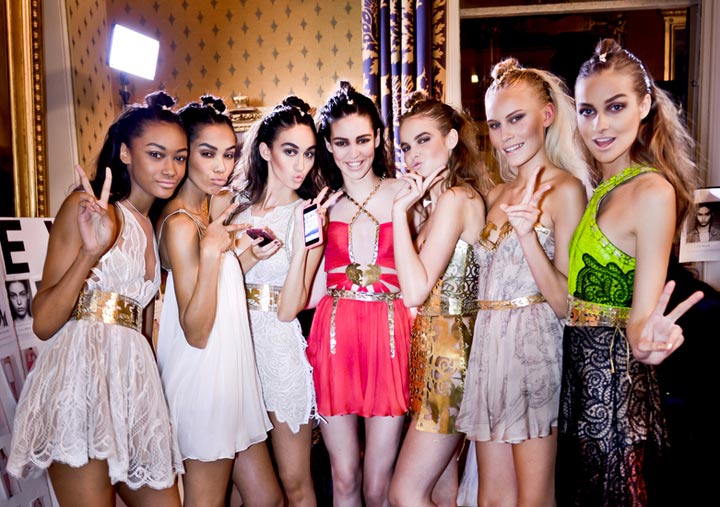 Images : Adrenus Craton
www.adrenuscraton.com