Justin Bieber and Lara Stone Star in Calvin Klein's New Spring Campaign
Calvin Klein has just unveiled their newest campaign, and it has already become a trending topic on the web. Why? Justin Bieber.
The 20 year-old recording superstar and internet sensation is the new face of
Calvin Klein Jeans
and
Calvin Klein Underwear
. Bieber stars with Dutch supermodel Lara Stone in the global, multi-media advertising campaign for the brand's Spring 2015 jeans and underwear collections.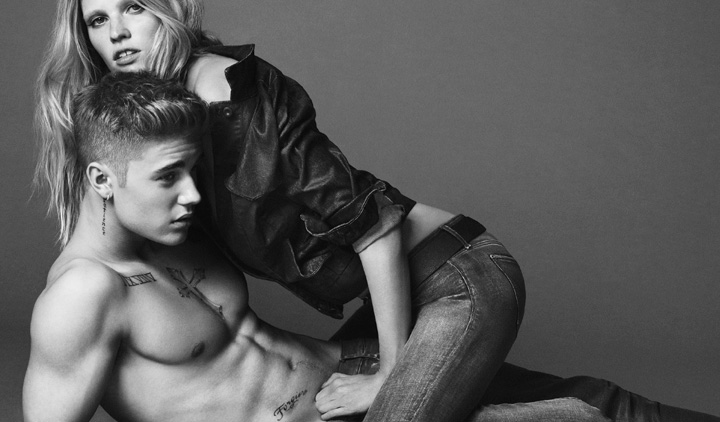 The racy campaign images shot by the famous
Mert Alas & Marcus Piggott
have already gone viral-- with one image of Justin Bieber in Calvin Klein underwear gaining over 1 million
likes
in just a few hours. Another image, showing the barely-dressed Bieber and Stone in an
embrace
, also elicited some strong reactions from fans.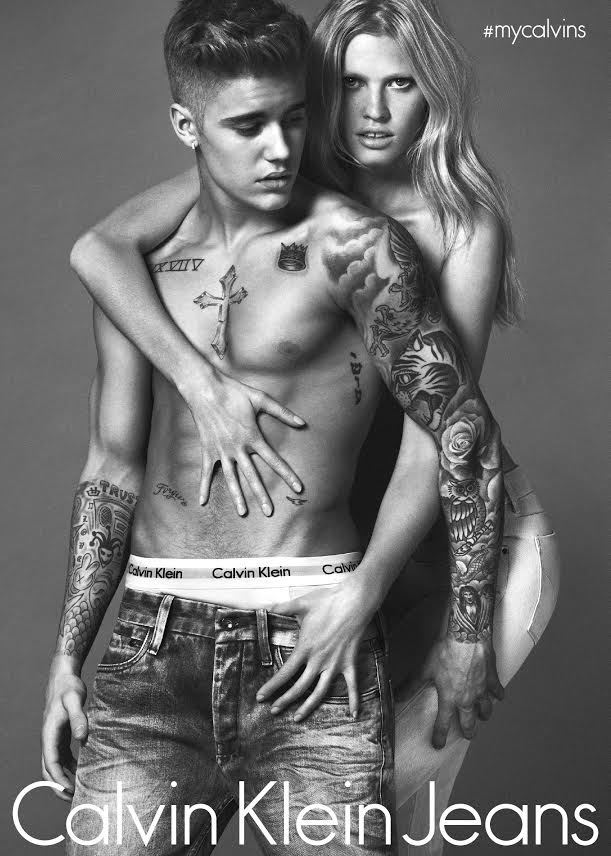 The controversial singer is the latest in a long list of musicians who have represented the brand over the years. In fact, the latest campaign is strongly reminiscent of the 1992 Calvin Klein
campaign
starring Mark Wahlberg and Kate Moss. Calvin Klein's legacy of combining music and fashion has resulted in collaborations with other artists like Usher, Kanye West, and Fergie.
"Justin joins a long list of musicians, models, celebrities, and fashion icons that have been featured in our global advertising campaigns," explains Chief Marketing Officer, Melisa Goldie. "Justin's global recognition, expressed affinity for the brand, and powerful persona bring a compelling energy to our jeans and underwear brands."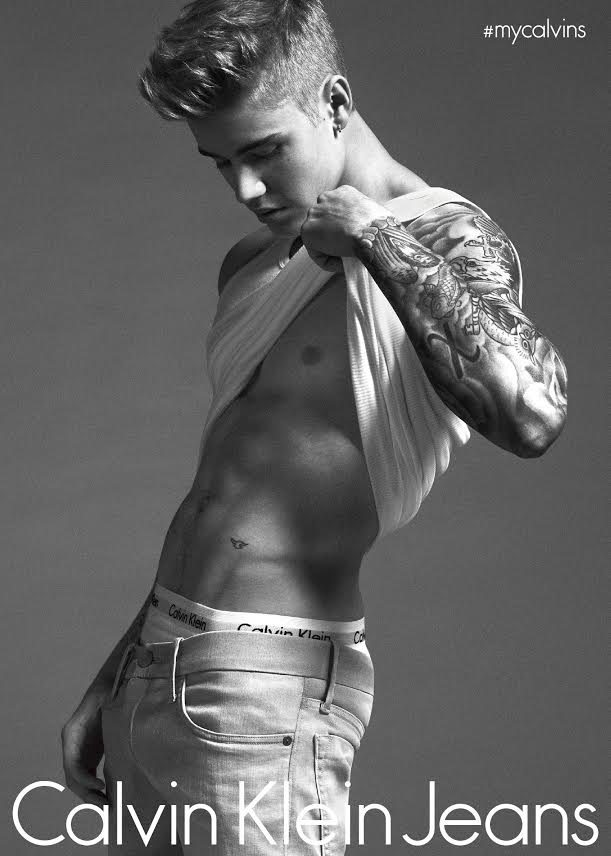 The campaign was announced on January 6th via social media, but it is set to be released worldwide in digitally and in print coinciding with the March 2015 magazine issues. The campaign will make full use of digital media and will encourage fan feedback using the hashtag #mycalvins. In February, a special
#mycalvins
social media campaign will be launched, inviting fans to participate by posting their own Calvin Klein selfies. To round off this comprehensive campaign, the internationally renowned brand also posted a video featuring ad's stars, Bieber and Stone, showcasing the latest styles of Calvin Klein jeans and underwear.
Credits: Calvin Klein, Inc.