Designer in Focus: Joseph Altuzarra
Joseph Altuzarra
. His name is resounding throughout the fashion industry right now as one of the hottest young designers to watch. His designs speak volumes about his unique style and unusual influences- blending demure tailored pieces with dangerously high slits, and hard leathers with soft silks. Altuzarra is young, and his youth gives his designs a fresh and fearless point of view.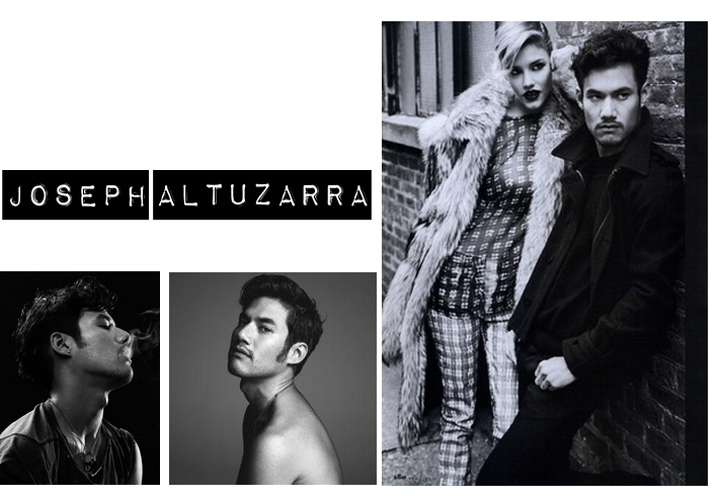 Images from My Fashion Database and Models via Polyvore
The Parisian-born designer was raised in a multicultural household. He was born to a Chinese-American mother and a French-Basque father. His diverse heritage shows in the eclectic mix of elements in his designs. However, eclectic does not mean chaotic- as all of these different elements blend beautifully to create a clear and completely original identity. His cross-cultural inspiration can be seen in the skillful mix of British countryside and classic Americana aesthetics in his Pre-Fall 2015 collection.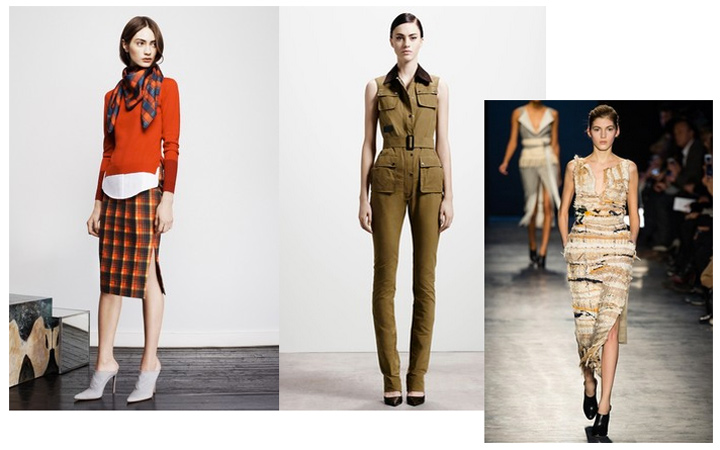 Altuzarra's eclectic mix of cultural inspirations. Image from New York Magazine and Vogue via Polyvore.
Altuzarra's designs portray the Altuzarra woman as "subversive in nature," but still "fiercely feminine." He says that it is his goal "to make the sophisticated modern woman feel seductive, strong and confident." His Pre-Fall 2015 collection perfectly embodies this vision. Its tailored suits paired with Altuzarra's trademark fall-away slits convey both strength and sensuality. Seduction seems to be a theme in many of his pieces. His Spring 2015 ready-to-wear line pushes the boundaries further with even higher slits.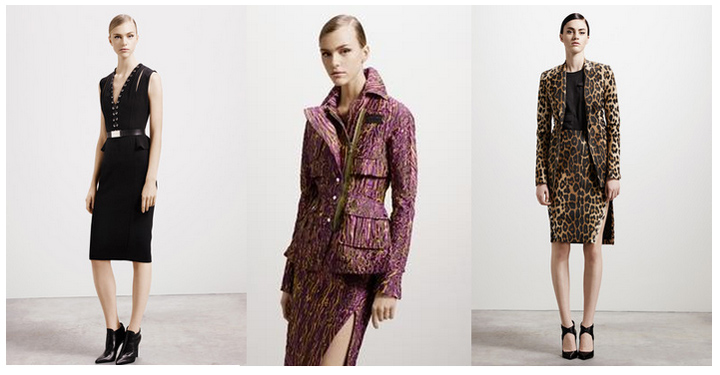 Altuzarra Pre-Fall 2015. Image from Style via Polyvore
The precise tailoring seen in many of his pieces also shows his impressive technical skills. Altuzarra's work clearly shows that he learned from some of the best designers and craftsmen in the industry. As an intern, Altuzarra worked for American icon Marc Jacobs and
Givenchy's
Riccardo Tisci. Seeking to further improve his craftsmanship, he returned to Paris and became an apprentice to patternmaker Nicolas Caïto, who is known for his work at
Rochas Atelier
and
Hermès
.
Since the brand's creation in 2008, Joseph Altuzarra has been climbing nonstop to the top of the fashion ladder. He has won many awards, including
CFDA's
Womenswear Designer of the Year for 2014 and the CFDA Swarovski Award for Womenswear Design in 2012. His daring and provocative flare makes him one of fashion's most exciting new stars. So far, we have only caught a glimpse of his artistry. However, this is enough to keep us looking forward to more of Joseph Altuzarra in 2015.
credit: Altuzarra and Polyvore